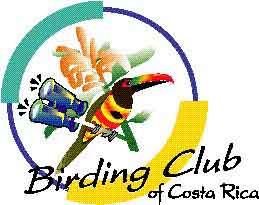 Costa Rican Bird Sounds

The following sound clips are .wav files and therefore you will need an appropriate sound playing program and speakers in order to hear them. In the interest of keeping file loading times from being overly long for those with relatively slow connection speeds, the file sizes are typically no larger than 300Kb. However, if you are interested in hearing longer sound clips of any of these species, please contact

Richard Garrigues.

* - indicates that the bird is heard in the background of a recording of a different species.

(alt) - indicates an alternate vocalization of the same species.

(dawn song) - indicates a unique vocalization typically only heard at first light.
| | |
| --- | --- |
| TINAMIDAE | |
| | Nothocercus bonapartei |
| | Crypturellus soui |
| | Crypturellus cinnamonmeus |
| | Crypturellus boucardi |
| | |
| ARDEIDAE | |
| | Tigrisoma mexicanum |
| | Cochlearius cochlearius |
| | |
| FALCONIDAE | |
| | Micrastur ruficollis |
| | Micrastur semitorquatus |
| | Herpetotheres cachinnans |
| | |
| RALLIDAE | |
| | Aramides cajanea |
| | |
| COLUMBIDAE | |
| | Columba subvinacea |
| | Columba nigrirostris |
| | Claravis pretiosa |
| | Leptotila cassini |
| | |
| PSITTACIDAE | |
| | Amazona autumnalis |
| | Amazona farinosa |
| | |
| CUCULIDAE | |
| | Tapera naevia |
| | Tapera naevia |
| | Morococcyx erythropygius |
| | |
| STRIGIDAE | |
| | Otus choliba |
| | Glaucidium brasilianum |
| | Ciccaba virgata |
| | |
| TROCHILIDAE | |
| | Threnetes ruckeri |
| | |
| TROGONIDAE | |
| | Trogon melanocephalus |
| | Trogon collaris |
| | Trogon aurantiiventris |
| | Trogon massena |
| | |
| MOMOTIDAE | |
| | Baryphthengus martii |
| | Electron platyrhynchum |
| | |
| RAMPHASTIDAE | |
| | Ramphastos swainsonii |
| | |
| PICIDAE | |
| | Campephilus guatemalensis |
| | |
| FURNARIIDAE | |
| | Synallaxis brachyura |
| | Syndactyla subalaris |
| | Thripadectes rufobrunneus |
| | Thripadectes rufobrunneus |
| | |
| DENDROCOLAPTIDAE | |
| | Dendrocolaptes sanctithomae |
| | Xiphorhynchus susurrans |
| | |
| THAMNOPHILIDAE | |
| | Taraba major |
| | Thamnophilus bridgesi |
| | Cercomacra tyrannina |
| | Gymnopithys leucaspis |
| | |
| FORMICARIIDAE | |
| | Formicarius rufipectus |
| | Hylopezus perspicillatus |
| | Hylopezus dives |
| | |
| TYRANNIDAE | |
| | Elaenia flavogaster |
| | Phyllomyias burmeisteri |
| | Lophotriccus pileatus |
| | Platyrinchus mystaceus |
| | Attila spadiceus |
| | Attila spadiceus |
| | Myiarchus tuberculifer |
| | Pitangus sulphuratus |
| | |
| Genera INCERTAE SEDIS | |
| | Schiffornis turdinus |
| | Lipaugus unirufus |
| | |
| COTINGIDAE | |
| | Cephalopterus glabricollis |
| | Procnias tricarunculata |
| | |
| PIPRIDAE | |
| | Chiroxiphia linearis |
| | Pipra mentalis |
| | |
| CORVIDAE | |
| | Cyanolyca argentigula |
| | Cyanolyca argentigula |
| | |
| TROGLODYTIDAE | |
| | Thryothorus atrogularis |
| | Thryothorus atrogularis |
| | Thryothorus semibadius |
| | Thryothorus rutilus |
| | Thryothorus rufalbus |
| | Thryothorus pleurostictus |
| | Thryothorus modestus |
| | Henicorhina leucophrys |
| | Microcerculus philomela |
| | |
| SYLVIIDAE | |
| | Ramphocaenus melanurus |
| | |
| TURDIDAE | |
| | Myadestes melanops |
| | Myadestes melanops |
| | Catharus aurantiirostris |
| | Catharus fuscater |
| | Catharus frantzii |
| | Catharus mexicanus |
| | Turdus grayi |
| | |
| THRAUPIDAE | |
| | Lanio leucothorax |
| | Tachyphonus luctuosus |
| | Tachyphonus rufus |
| | Chlorophonia callophrys |
| | |
| EMBERIZIDAE | |
| | Pezopetes capitalis |
| | Arremonops conirostris |
| | Saltator coerulescens |
| | Cyanocompsa cyanoides |
| | |
| ICTERIDAE | |
| | Dives dives |
| | Quiscalus mexicanus |
| | Cacicus uropygialis |
| | |
Return to the Birding Club of Costa Rica's
Home Page